Many people are familiar with the Porsche 911. The iconic sports car is a symbol of wealth and success, as well as an instrument of engineering excellence. With its distinctive shape, it is instantly recognizable to enthusiasts and non-enthusiasts alike. 
But did you know that there are many different versions? In this article, we're going to explore some of the classic models and what makes them unique in order to help you decide which one may be right for your needs.
What is a Porsche 911 Classic Model
A Porsche 911 Classic Model is a version of the famed sports car. There are many different versions, each with its own unique characteristics. The most popular model by far is the first generation 911 from 1963 to 1989 which boasts impressive power and handling thanks to a rear-engine design that keeps it more stable during braking or accelerating than some other models in its class.
The original Porsche 911 was created as an evolution of air-cooled Porsches for people who wanted something more powerful but without sacrificing comfort and speed on long trips all while retaining their sporty image (and thus making them even faster). 
It boasted impressive power and handling thanks to a rear-engine design that kept it more stable during braking or accelerating than some other models in its class. This first 911 was only available in coupé and convertible models, but it nonetheless quickly became a household name for its power and handling performance.

History of the Porsche 911
Experts have argued that the Porsche 911 is an iconic car from the '60s. It was a time when people weren't focused on environmentalism or government regulations: it was a time when cars were meant to be speedy and power-hungry. 
When you first see a 1960's Porsche, your eyes are immediately drawn in by its curves wrapped up into one beautiful machine. To go along with those curves is some serious power; this sucker could hit 100 km/h in less than 10 seconds!
The Porsche 911 is one of the most iconic cars in history. It's a car that has been loved by people all over the world since it first came out. The car has been around for 50 years, so there are many different models and styles to choose from. 
In this article, we will discuss some key points about each model as well as interesting facts about the 911 that you may not know.
The Porsche 911 is a two-door sports car with four seats, an air-cooled engine located behind its rear axle, and either a manual or automatic transmission that sends power to its rear wheels.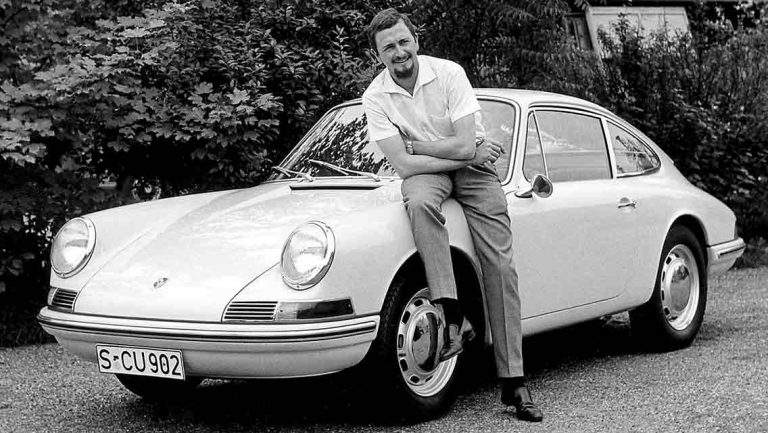 Why Buy a 993 or Older Car
If you are looking for a new car, then you might be thinking about the newest models. You have to keep in mind that newer cars will depreciate more quickly and cost more upfront. If you want something with prestige, then an older model may be what you're looking for.
Older generations of Porsche such as the 993 can provide value because they are less expensive than new ones and still hold their resale value well over time due to prestige and rarity.
As a car enthusiast, you long for the days when cars were built with care and craftsmanship. When German engineering was king of the road. You want to buy something that will last forever – not just until it's time for your next upgrade.
That's why I recommend buying a 993 or older Porsche. These are true classics that have stood the test of time and still look great today! The downside is they can be expensive, but if you take good care of them they will last without any problems at all!
How to Care for an Older Car
Common Issues with Old Cars and How to Deal With Them
How to Deal with Faulty Breaks
What to Do If Your Car Won't Start
How to Tell When it's Time for a Tune-Up or New Tires
How to Save Money by Caring for Your Car
Taking care of your car is all about taking care of yourself. You literally have to do it just to get around, so you should make sure you're doing it right!
There's a lot of ways that you can save some extra bucks by doing regular car maintenance on your vehicle. Classic examples include not getting an oil change when you're supposed to, forgetting to fill up on gas before turning the key, or just giving in and cracking out for the big monthly payment at the car wash. 
The Porsche 911 has been around for decades. It is one of the most recognizable cars in the world, and it evokes a feeling that's hard to describe. 
If you are considering purchasing a Porsche, be sure to take into account the different versions available. The 911 has many models that cater to various needs and tastes. Be armed with information before making your decision so that it's not something you regret later on down the road!